Cleaning Your Business for the New Year
1/19/2022 (Permalink)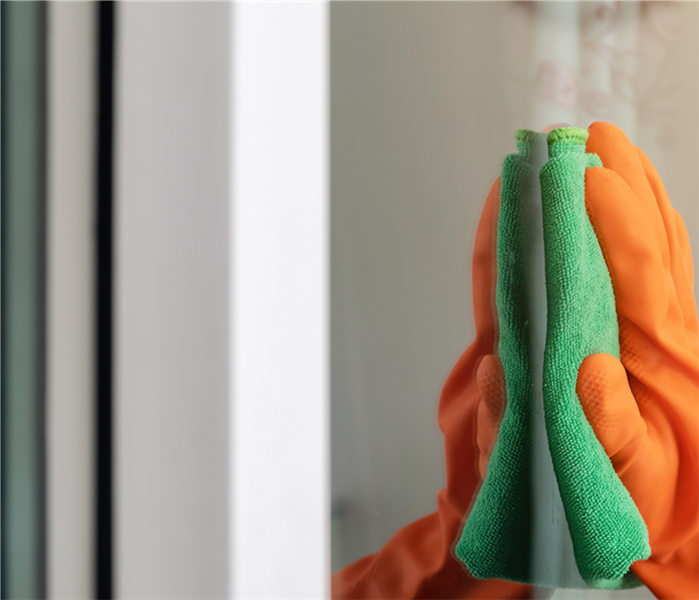 Follow these tips and for a deep clean this new year, call SERVPRO of Southeast Memphis at (901) 382-0900.
The turn of a new year inspires us to clean out the clutter. Homes, garages, and sheds are usually stocked of old unneeded or forgotten items. As we make room for new outdoor equipment and begin pulling out the things we haven't used most of the past year, we sometimes forget about our office spaces? Often, work is seen as separate and those spaces can often become stagnant.
This new year, SERVPRO of Southeast Memphis wants to remind you that having a clean and organized office space is just as important as a clean and organized home.
Getting rid of old papers, creating a new organization system, and removing the clutter can help make your work more efficient and easier to handle.
Tips to Help Get You Started
Gather and redistribute
Gather up every item that isn't where it "belongs" and put it where it does. If it doesn't have a home, give it one or toss it.
Note: Consider an adhesive hook for hanging coats, scarves, lanyards and other items that take up space or look cluttered. It's an inexpensive way to make your office space tidy.
Clear off your desk
Remove everything, clean it thoroughly, and put back only those essential items for daily use.
Organize your desktop
Now that you've streamlined your desktop, it's a good idea to organize it. Use desktop organizers, baskets, and file folders to organize the items on your desk. Use trays for papers, and boxes for smaller items.
Organize your drawers
Put items used together in the same drawer space, stamps with envelopes, sticky pads with notepads, etc. Use drawer organizers for small items – paper clips, tacks, etc. Use a separate drawer for personal items.
Proximity
Position the equipment and supplies that you use most within reach. Things that you rarely use can be stored or put away.
Sort mail
Don't just stick mail in a pile to be sorted or rifle through and take out the pieces you need right now and toss the junk before it begins to pile up. Sort it as soon as you get it – To act, To read, To file, To delegate or handoff.
Assign discard dates
You don't need to keep every piece of paper indefinitely. Mark on files or documents when they can be tossed or shredded.
Note: Legal or financial documents must be kept for a specified length of time. Make sure you know what those requirements are.
Filter your emails
Some emails are essential to read; others are just not that important. When you use the filter system to label different types of emails, you know their priority and reply first.
Consider going digital
How much of the paperwork that you have could be scanned and saved? You may be able to eliminate some of the files and folders you've used in the past by scanning and uploading them to your computer. Make sure you are doing regular back-ups.
Straighten your desk
Do a quick straighten at the end of the day, so you have a clean start the next day.
Deep Cleaning
Now that you've decluttered and organized your space, you may notice the dirt and dust left behind where you've moved your desk from, or the path you take to talk to and from your office might look a bit dirtier than others. Let SERVPRO of Southeast Memphis take it from here, cleaning the carpets and furniture in your office and business to make it all look fresh and new again.
Freshen Up Your Walls
You spend a lot of time in your office space, so give it some TLC. Add photos of family or beautiful paintings to the walls. Ceiling and wall cleaning should also be part of the cleaning maintenance of your home or business, too. If you're thinking about adding a fresh coat of paint to your office to help freshen it up after you've reorganized, you should also clean walls before painting so that the primer and paint can adhere properly.
Whether you are preparing to paint or just looking for professional cleaning, SERVPRO of Southeast Memphis can help. Schedule your cleaning today by calling (901) 382-0900.